TAIPEI: 6 July 2021
Formosa 2, jointly developed by JERA, Macquarie's Green Investment Group (GIG), and Swancor Renewable Energy, announces the successful installation of its four export cables in the Miaoli near shore area at the end of June 2021. These four export cables have a combined total length of 35km. The installation operations were completed by Jan De Nul utilising their Cable Lay Vessel, Willem de Vlamingh, with the support of their local sub-contractors. This symbolizes that Taiwan's offshore wind construction is achieving new milestones in cooperation with local partners and Formosa 2 continues to support Taiwan in its energy transition goals.
Manufacturing of the cables started in 2019 and was completed by July 2020. The project initiated horizontal directional drilling (HDD) in April 2020 and started cable installation in April 2021, after the environmentally restricted period for the intertidal area ended 31st March 2021. The export installation operations were conducted safely and as scheduled.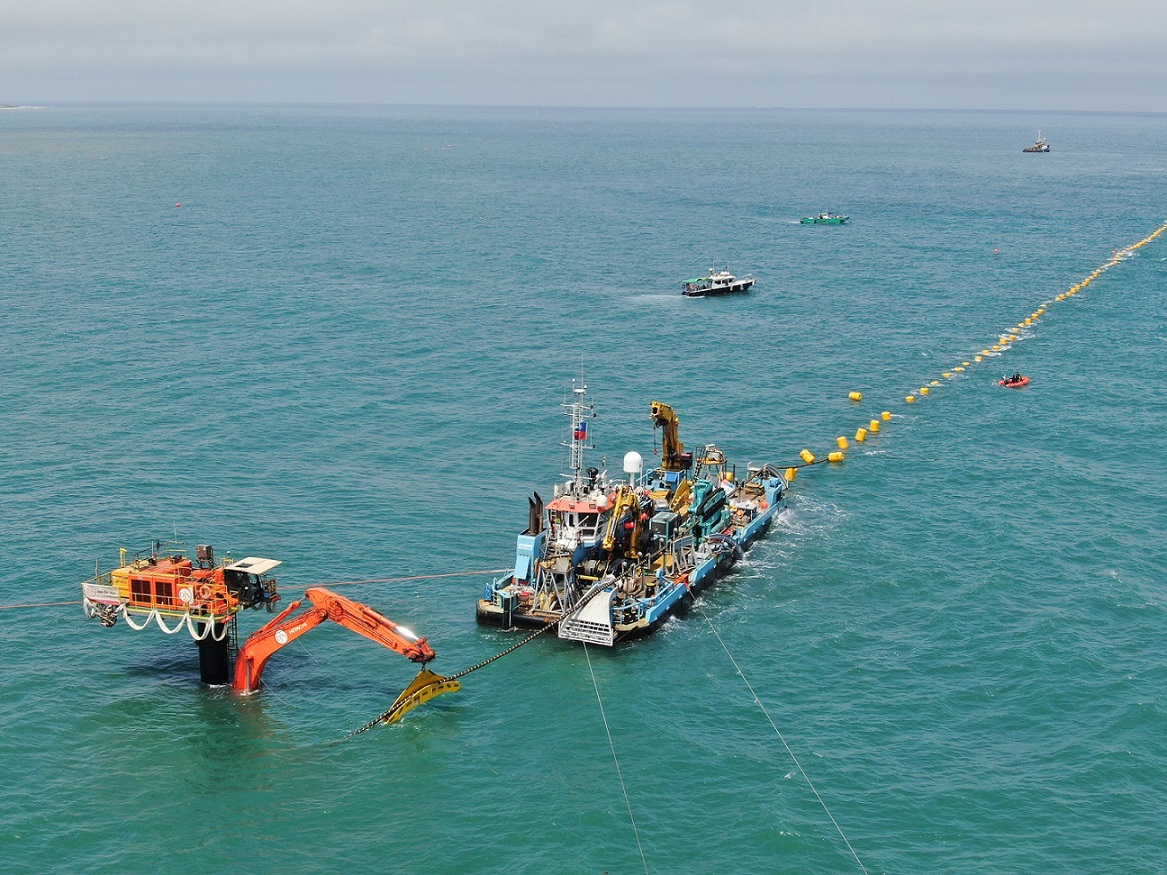 Formosa 2 is committed to project delivery with rigorous project management and technical expertise. The Willem de Vlamingh, in addition to conducting cable lay works, also served to carry out the subsequent export cable implementation. This dual role increased efficiency in the installation operations.
Formosa 2 Project Director Ole Bigum Nielsen says, "As one of the participants assisting in Taiwan's energy transition, reaching this milestone demonstrates successful collaboration among Formosa 2 and local partners, demonstrating a successful industry experience."
Since starting construction in 2019, Formosa 2 has been devoted to the localization of the supply chain as well as the cultivation of local talents for the wind power industry. In addition to its collaboration with the National United University in Miaoli, Formosa 2 has also held an art competition to plant the seed of environmental sustainability in local middle and elementary schools, laying a solid foundation for future green talents and energy transition.
Media contact
Swancor Renewable Energy
Ella Lu
+886-2-2729-5000#273
ella.lu@swancor-renewable.com
Macquarie's Green Investment Group
Ida Cheung | ida.cheung@macquarie.com | +852 9371 3190
Janet Jin | janet.jin@macquarie.com | +852 9419 1775
JERA Energy Taiwan Co., Ltd.
Tracy Chen | JuiHsin.Chen@jeraet.com | +886-2-2723-9592
Weber Shandwick
Yvonne Tan | Ytan@webershandwick.com | +886 932-932-512
Shanice Liu | Sliu4@webershandwick.com | +886 970-764-176